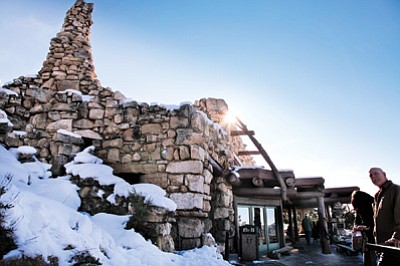 Hermits Rest is a popular destination even in the winter months. The building turns 100 years old this year. Ryan Williams/WGCN
Stories this photo appears in:
GRAND CANYON, Ariz. - Mary Elizabeth Jane Colter was, by many accounts, a persnickety, bossy perfectionist and creative visionary who wasn't afraid to persuade key National Park Service staff, construction workers or Fred Harvey Company executives into doing things her way.