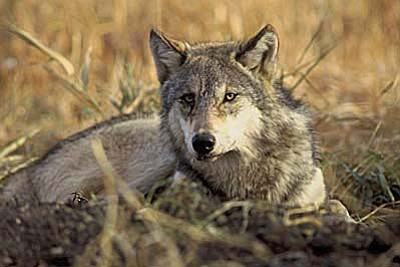 State and federal officials are trying to determine if a gray wolf, spotted several times north of the Grand Canyon was recently shot. Photo/Center for Biological Diversity.
Stories this photo appears in:

GRAND CANYON, Ariz. - On Dec. 29, 2014, reports said a female gray wolf, possibly one that has been spotted in recent months on the North Rim of Grand Canyon National Park, had been shot and killed in Utah, according to a group dedicated to the protection of endangered species.