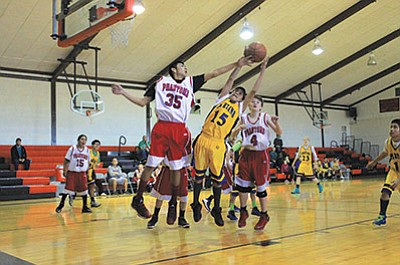 Grand Canyon players Melakai Longhoma and Jess Canada block a shot during the Feb. 20 game against Ash Fork. Wendy Howell/WGCN
Stories this photo appears in:
GRAND CANYON, Ariz. - The Grand Canyon Middle School basketball team played its final game Feb. 20 against Ash Fork. The Phantoms lost the game 23 - 29.