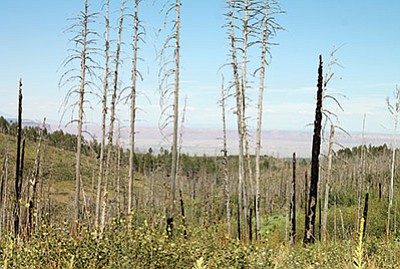 U.S. Congressman Paul A. Gosar, (R-Prescott) and Rep. Chris Stewart (R-Utah) released a statement after the House Appropriations Committee passed the Gosar-Stewart amendment saying the amendment is one step closer to blocking the proposed Grand Canyon Watershed and Sedona Monuments in Arizona and Bears Ears National Monument in Utah. Loretta Yerian/WGCN
Stories this photo appears in:

GRAND CANYON, Ariz. - On June 15, an amendment to block the creation of new national monuments, including the Grand Canyon Watershed in Arizona, Utah and several other states, was passed during a U.S. House Interior Appropriations Committee mark up. The amendment will now be officially included in the Interior Appropriations Bill, which the house expects to vote on this summer. The amendment was adopted in a 27-22 vote.