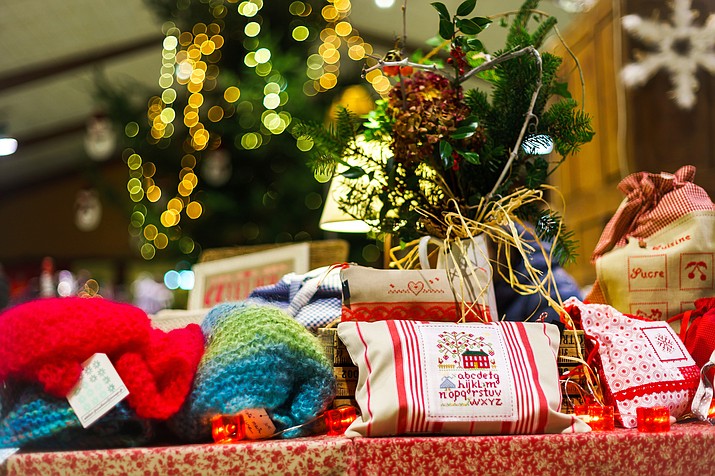 Handmade items from clothing to candles will be available from vendors at the Grand Canyon Community Church Christmas Bazaar Dec. 3.
Stories this photo appears in:

The Grand Canyon Community Church will host its annual Christmas Craft Bazaar Dec. 1 from 8 a.m. to 2 p.m. at the Grand Hotel in Tusayan.

Bazaar an annual tradition for more than 60 years at Canyon
The countdown has begun: Christmas is officially less than a month away.