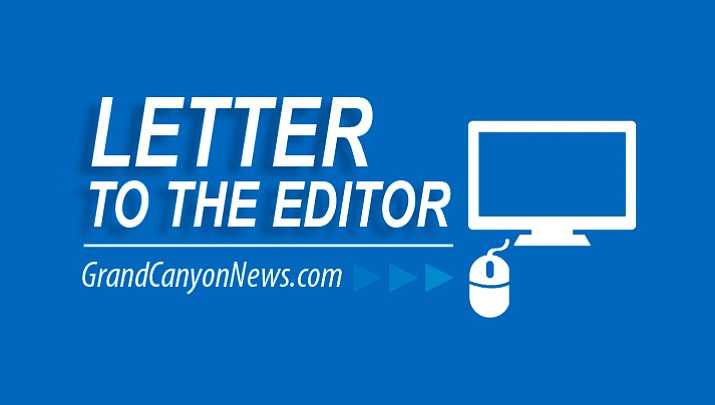 Stories this photo appears in:

I read the article in Grand Canyon News about ethnically diverse visitors.

First and foremost, thank you Tusayan voters for voting and caring for the Tusayan/Grand Canyon area.

Commence means to start, thus, commencement exercises means we welcome graduates to the next chapter of their lives.

This month, a new Congress and president take over in Washington, D.C.

The recent big storm left many folks in need of help.