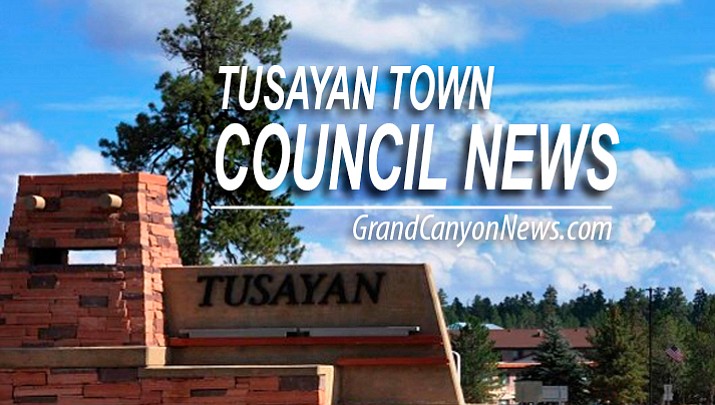 Stories this photo appears in:

The Tusayan Town Council announced May 8 that residents would soon be able to register for high-speed internet services subsidized by the town.

The Tusayan Town Council discussed several items at its last regular meeting April 10.

After months of decision-making and requests for qualifications, high-speed internet will finally be coming to the town of Tusayan.

Brady Harris, Robb Baldosky to be seated at December meeting
Following an October meeting after which conversations between council members and representatives of the STILO development group were recorded and posted online, the Tusayan Town Council will no longer stream live audio of its meetings for the public.

Summary of actions taken by the Tusayan Town Council at its regular monthly meeting Sept. 12.

Tusayan residents expressed concern over a plan to light up Long Jim Loop Road and R.P. Drive at the Town Council meeting June 13.

More than a month after tendering his resignation, council member John Schoppmann asked the Tusayan Town Council to reconsider, stating he felt he still had valuable experience to contribute to the town's government.

Council discusses lighting for Long Jim Loop Road, contract for court services
After hearing research from Grand Canyon Chamber of Commerce manager Laura Chastain, the town council agreed to support an ambassador program designed to boost spending and customer service in Tusayan.

As we continue to pursue new ways to overcome the challenges which are continually thrown in our way, we remain dedicated to the basic right that all residents should have a home they can call their own.

The Tusayan town council passed its FY 2018 budget as printed Aug. 9 after receiving no public comments or recommendations during the public hearing held during the meeting.

Application submitted to ADOT for permission to begin construction
The Tusayan Town Council met March 22 with positive news for those waiting for broadband internet to make its way to Tusayan.