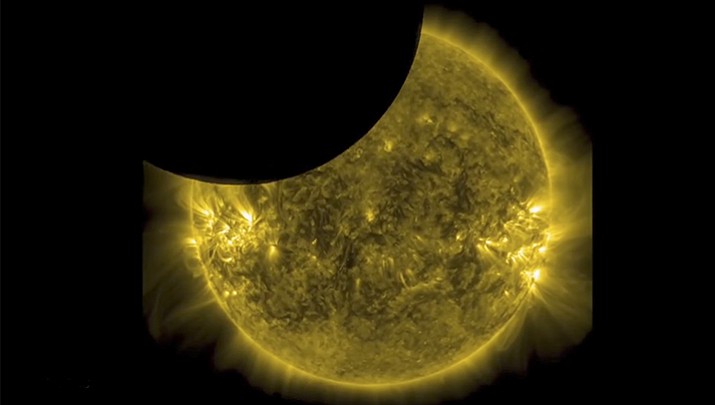 A solar eclipse on Monday, Aug. 21, 2017, is set to star in several special broadcasts on TV and online. PBS, ABC, NBC, NASA Television and the Science Channel are among the outlets planning extended coverage of the first solar eclipse visible across the United States in 99 years. (March 2016 NASA File photo)

Stories this photo appears in:

For most of Arizona, it will take about two and a half hours from the beginning of the solar eclipse on Monday, Aug. 21 to the end. In the Williams-Grand Canyon area, the eclipse will begin at 9:13 a.m. Arizona is not in what is known as the "path of totality," meaning the sun will only appear partially obstructed.