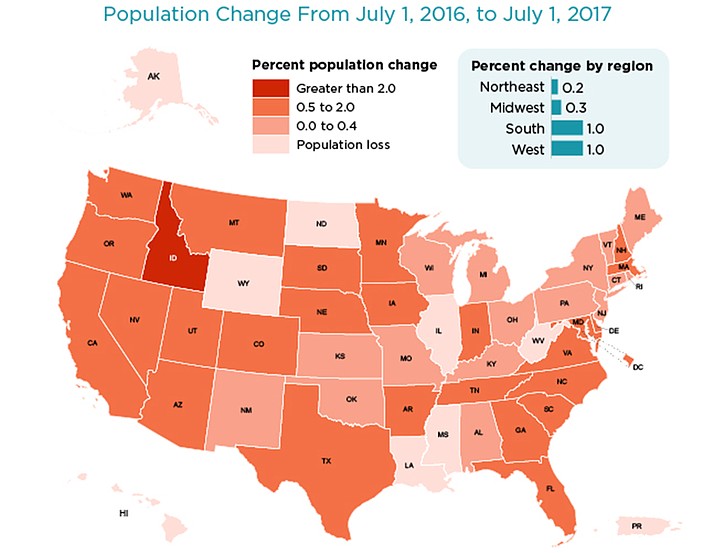 Stories this photo appears in:

Idaho, Nevada and Utah experience the highest population growth in 2017
Arizona was the nation's sixth fastest-growing state in 2017. Arizona's population increased 1.6 percent to 7.4 million from July 1, 2016 to July 1, 2017, according to the U.S. Census Bureau's national and state population estimates released Dec. 20. Idaho was the nation's fastest-growing state with 1.7 million.