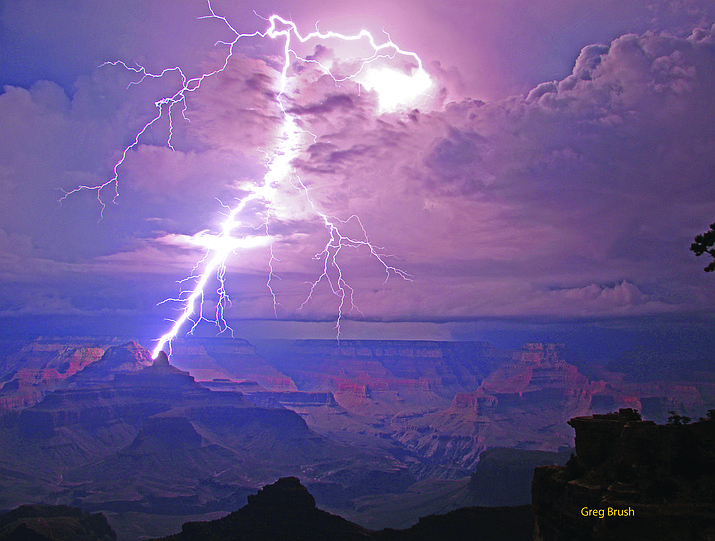 Since 2010, photographer Greg Brush has captured some of Grand Canyon's best lightning strikes.
Stories this photo appears in:

Grand Canyon photographer Greg Brush shares tips on photographing one of nature's deadliest forces - lightning at Grand Canyon
GRAND CANYON, Ariz. - Lightning is a giant spark of electricity in the atmosphere and is created in the space between clouds, air or the ground. Every year in the U.S. lightning strikes the ground approximately 25 million times.