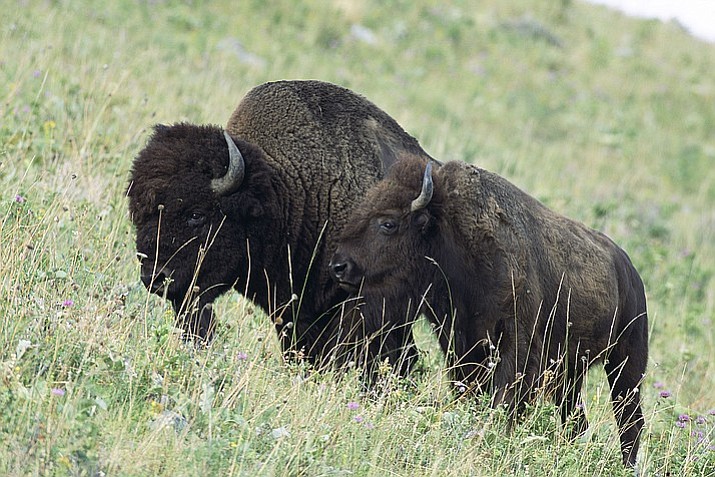 The bison herd, originally brought to Arizona in 1906, has wandered far from its first home at House Rock Wildlife Area and now spends most of its time in the park.
Stories this photo appears in:

Lethal, non-lethal methods to be used to drop herd numbers below 200
The National Park Service (NPS) will work with cooperating agencies and partners to reduce the size of the bison herd on the north rim of Grand Canyon National Park.

The National Park Service (NPS) announced May 31 that it will extend the public comment period on the Initial Bison Herd Reduction Environmental Assessment (EA), which evaluates management actions related to bison on Grand Canyon's North Rim until June 14.