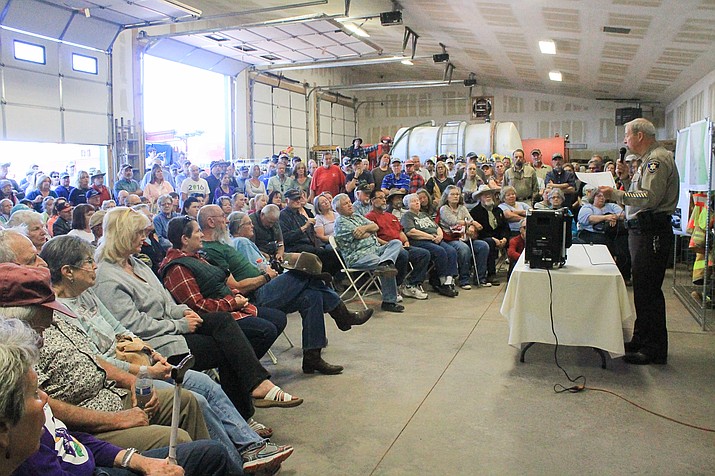 Coconino County Sheriff Jim Driscoll addresses a crowd at High Country Fire Rescue May 6. Driscoll answered questions about burglaries and a recent double homicide that occurred in the Red Lake area.
Stories this photo appears in:

Sheriff Jim Driscoll announced today that an arrest has been made in the homicides of Williams residents Nora and Michael Dimuria.