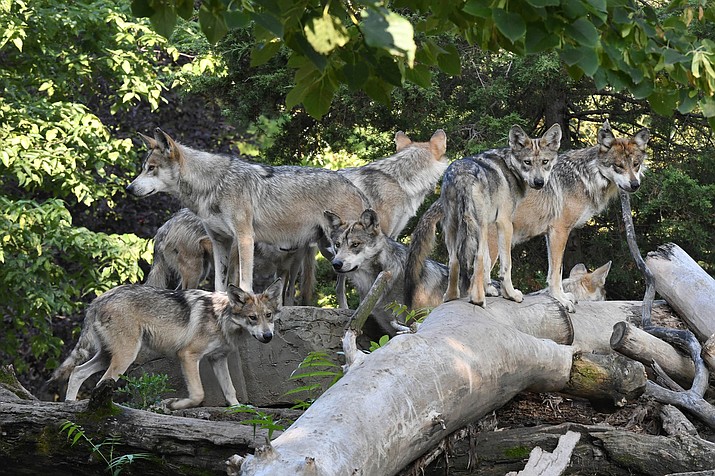 Arizona Game and Fish and the U.S. Fish and Wildlife Service have determined Mexican wolf conservation efforts will be focused south of the I-40 corridor.
Stories this photo appears in:

Federal wildlife managers are investigating the deaths of two endangered Mexican gray wolves.

Environmental groups call planning process 'dishonest,' say the science is flawed
The U.S. Fish and Wildlife Service (USFWS) has completed a revision to the Mexican Wolf Recovery Plan.

Evidence points to southern parts of Arizona and New Mexico, 90 percent of Mexico
A recent peer-reviewed scientific paper reaffirmed the historical range of the endangered Mexican wolf as being southeastern Arizona, southwestern New Mexico and the Sierra Madre Mountains in Mexico.