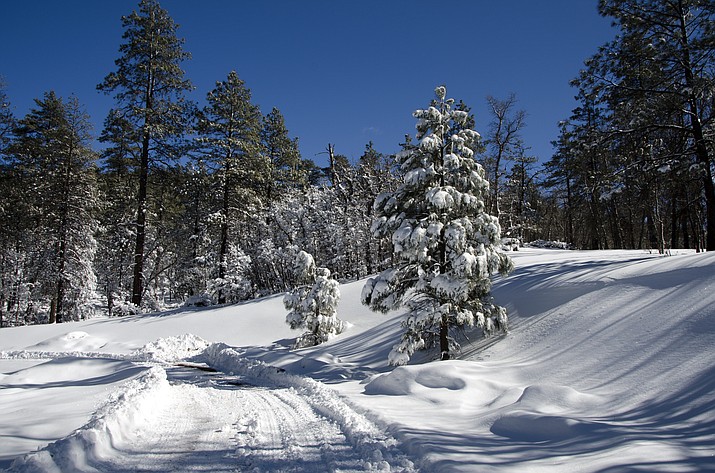 Christmas tree permit tags will be available Nov. 16 for the Williams, Tusayan and North Kaibab Ranger Districts.
Stories this photo appears in:

Kaibab National Forest offers self-serve alternative with Christmas tree cutting permits
Thanks to the decade-old recession of 2007-2008, live Christmas tree prices could climb as much as 25 percent this year.

Fourth graders eligible for free tree permit with Every Kid in a Park pass
The Kaibab National Forest will sell over-the-counter and through-the-mail Christmas tree tags on a first-come, first-served basis for each of its three ranger districts beginning Nov. 16 and continuing until they are sold out.