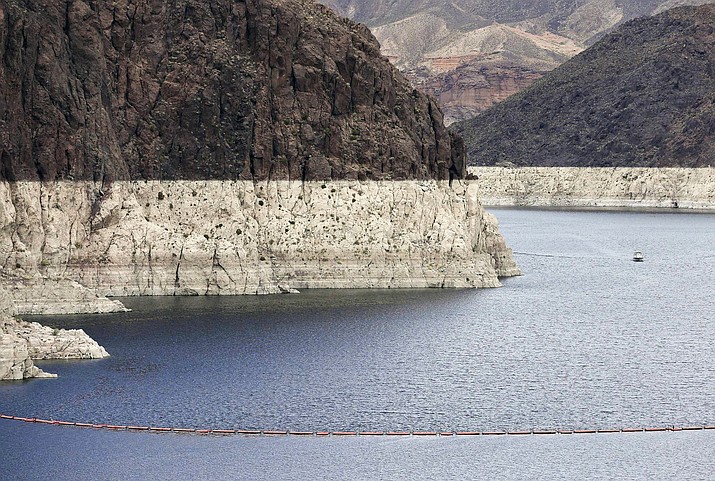 A 2013 photo shows the "bathtub ring," a high water mark on Lake Mead near Boulder City, Nevada. Tension among U.S. states that rely on the Colorado River escalated into a public feud when an Arizona water provider was accused of manipulating the level of Lake Mead amid a prolonged drought. (AP Photo/Julie Jacobson, File)
Stories this photo appears in:

Arizona water officials committed Thursday to reach a multi-state plan by the end of the year to stave off Colorado River water shortages, or at least lessen the impact.

Reservoirs along the Colorado River are projected to be less than half full by summer's end, potentially marking a historic low mark for the river system that supplies water to seven U.S. states and Mexico.

Tension over the drought-stressed Colorado River escalated into a public feud when four U.S. states accused Arizona's largest water provider of manipulating supply and demand, potentially threatening millions of people in the United States and Mexico who rely on the river.