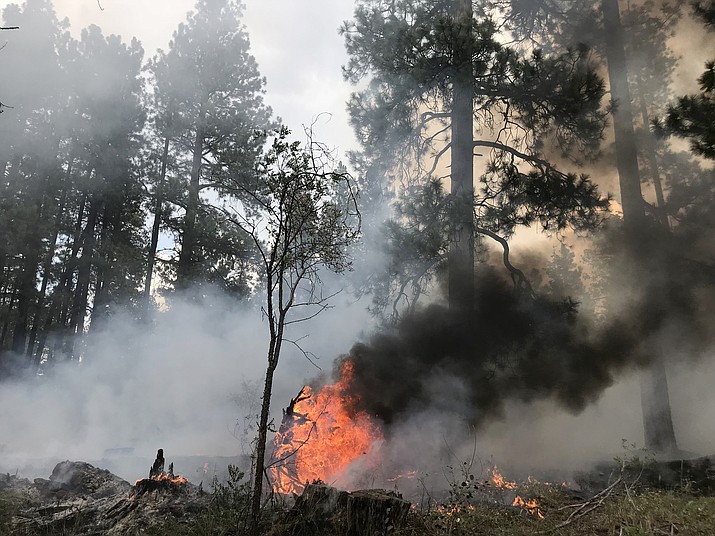 This Aug. 11 photo shows the Stina Fire on the North Rim, which burned at varying levels of intensity resulting in a mosaic pattern on the landscape. (Kaibab National Forest)
Stories this photo appears in:

The Kaibab National Forest is seeking public input and comments on a proposed project to reduce the threat of uncharacteristic, high-intensity wildfire and to restore the structure, species composition and function of ecosystems on the Kaibab Plateau.

As of Aug. 23, Kaibab National Forest has lifted all area closures that were implemented from the Cat and Stina Fire.