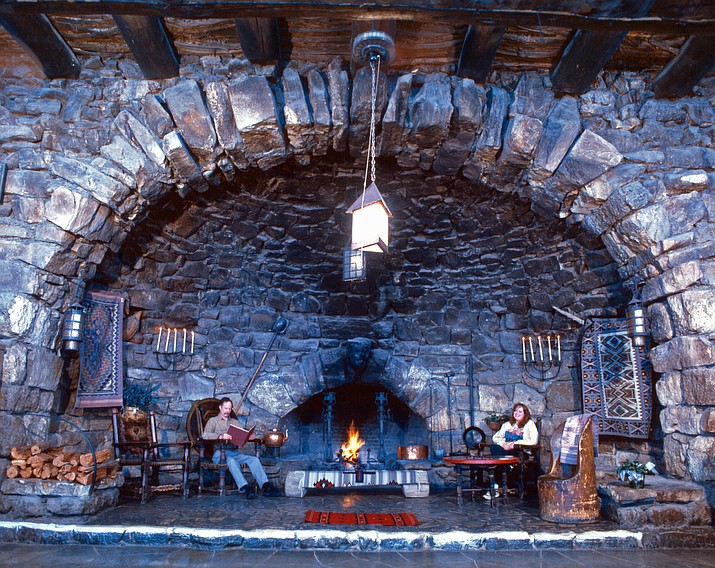 Park visitors arrive at Hermit's Rest by free shuttle bus on the scenic and historic Hermit Road along the South Rim of Grand Canyon National Park.
Stories this photo appears in:

The western expanse of the Grand Canyon's South Rim is incredibly well-traveled, thanks to a free, efficient shuttle system and a very walkable paved Rim Trail. And while the area is hectic and crowded with travelers taking selfies and family photos, winter offers a more secluded opportunity to journey to Mary Colter's signature Hermit's Rest.