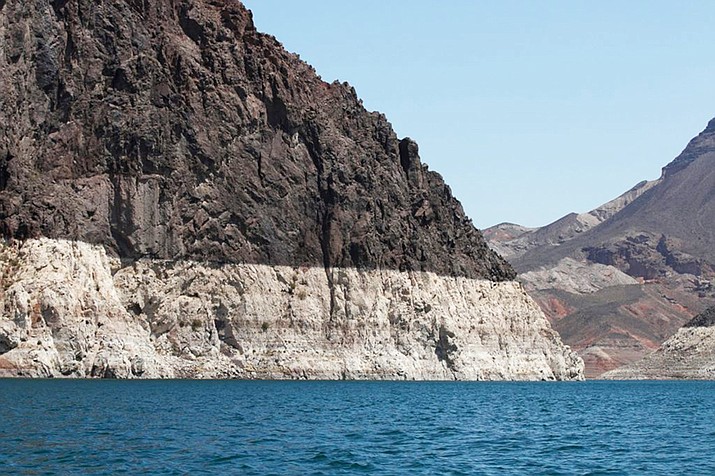 The effects of a 17-year drought can be seen in calcium markings on sides of Lake Mead in this June photo. Officials have high hopes for a new plan to respond to droughts in the region, but negotiations on the deal have been slow going.
Stories this photo appears in:

States, federal and Mexican officials hailed a binational agreement this fall that they said could lead to a radical shift in how the region prepares for and responds to drought.