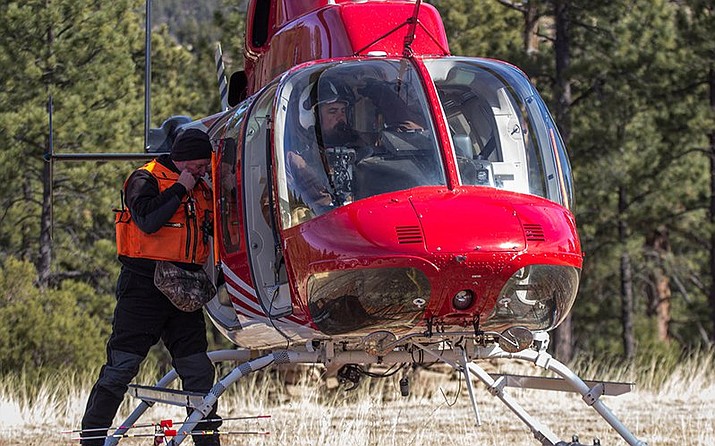 Veterinarian Ole Alcumbrac said his position in the count is gunner. He is accompanied in the helicopter by a pilot and a "mugger," a biologist who tracks the wolves by listening to the frequencies emitted by their collars. (Jenna Miller/Cronkite News)
Stories this photo appears in:
Ole Alcumbrac has just eight minutes.