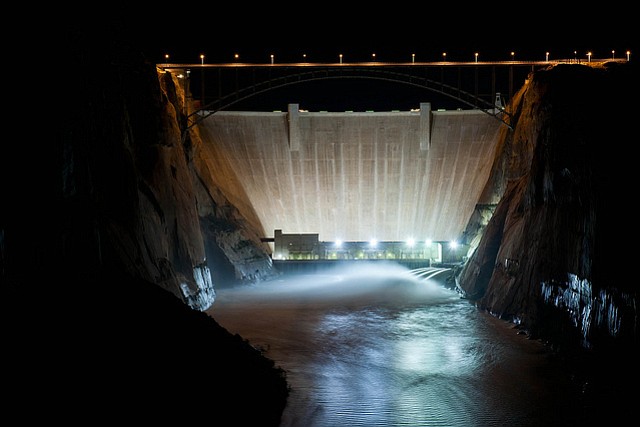 The goal of the high-flow releases is to move sand stored in the river channel and redeposit it to rebuild eroded sandbars and beaches downstream of the Paria River in Grand Canyon National Park. (Photo/U.S. Bureau of Reclamation)
Stories this photo appears in:
An experimental release of 38,100 cubic feet per second from Glen Canyon Dam will take through Nov. 10 at the Lee's Ferry trout fishery downstream in Marble Canyon.