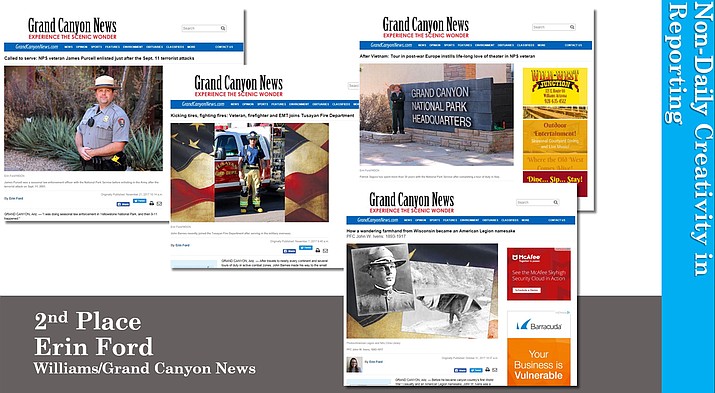 Grand Canyon News reporter Erin Ford won second place for creativity in writing and feature writing and third place for sports photography and news photography at the annual Western News and Info. editorial conference Sept. 21. (WGCN)
Stories this photo appears in:
There are many good things about the Williams-Grand Canyon News, but one of the best things about our paper is our staff.