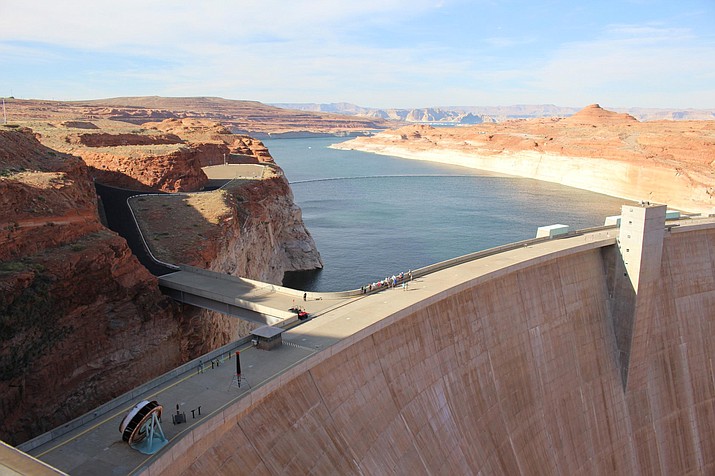 Lake Powell stores Colorado River water behind Glen Canyon Dam, completed in 1966 near Page. After decades of drought and population growth, the reservoir is at less than half its capacity. (Luke Runyon/KUNC)
Stories this photo appears in:

A plan to address a shrinking supply of water on a river that serves 40 million people in the U.S. West is headed to President Donald Trump.

Years into a record-breaking drought across the Southwest, officials of the seven states along the Colorado River finally forged an agreement in 2007 on how to deal with future water shortages.