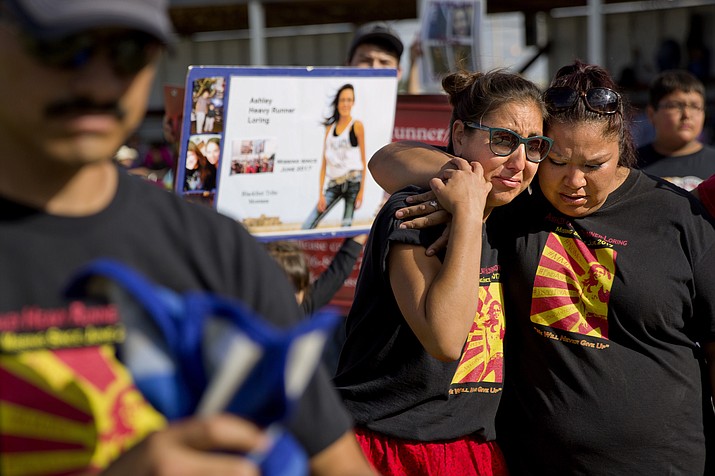 In July 2018 Jenna Loring, left, the aunt of Ashley HeavyRunner Loring, cries with her cousin, Lissa Loring on the Blackfeet Indian Reservation in Browning, Montana. A study released by a Native American non-profit says numerous police departments in cities nationwide are not adequately identifying or reporting cases of missing and murdered indigenous women. (AP Photo/David Goldman, File)
Stories this photo appears in:

In 2016, the National Crime Information Center reported that there were 5,712 reports of missing Native women and girls. The U.S. Department of Justice's federal missing persons database logged only 116.