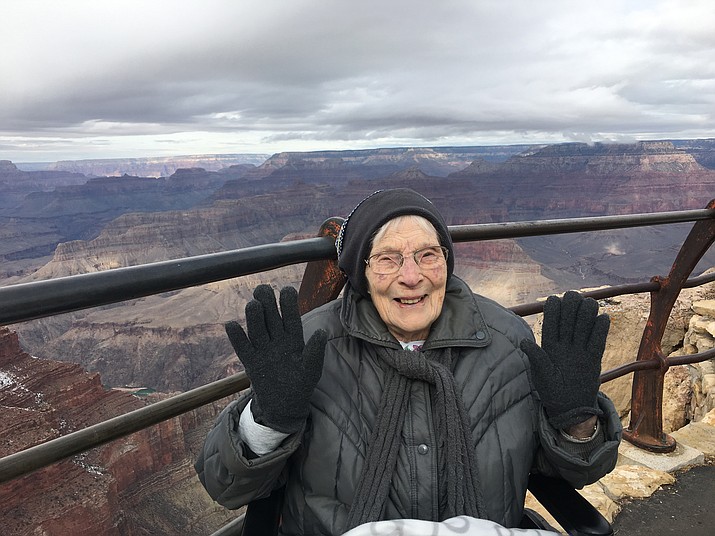 Rose Torphy made her second visit to Grand Canyon National Park Jan. 14. She recently turned 103. (Photo courtesy of Cheri Stoneburner)
Stories this photo appears in:

To many visitors, it seems as if Grand Canyon National Park has always existed in the American southwest, but when Rose Torphy was born, its place in the budding National Park Service had yet to be realized.