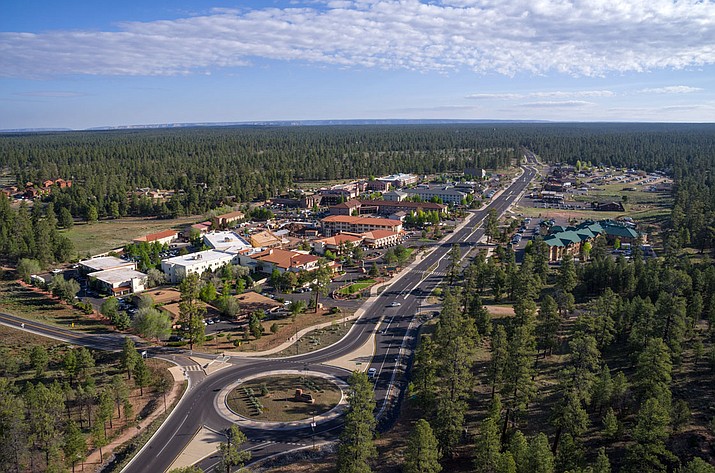 Tusayan, Arizona. (Photo courtesy of South Rim Chamber of Commerce)
Stories this photo appears in:

Town ordered to restore Ten X development area to original water storage capacity, install flood control measures
The town of Tusayan voted to enter an agreement with the Coconino County Flood Control District Feb. 4 to begin the process of obtaining a floodplain permit.

When it comes to building a safe development, water reigns supreme. Specifically, a lot of water, moving at high speeds, toward communities and infrastructure.