Ancient art finds new life: Hopi, Zuni artists unite to revive ancient pottery traditions

Originally Published: August 8, 2017 9:50 a.m.
Photo Gallery
Ancient Art Finds New Life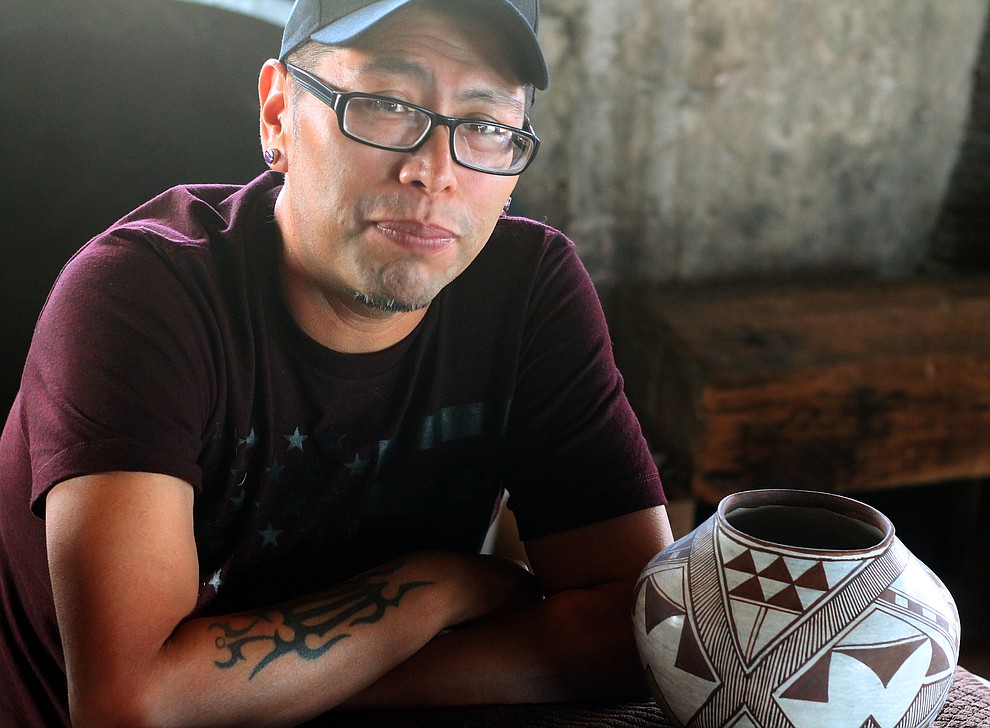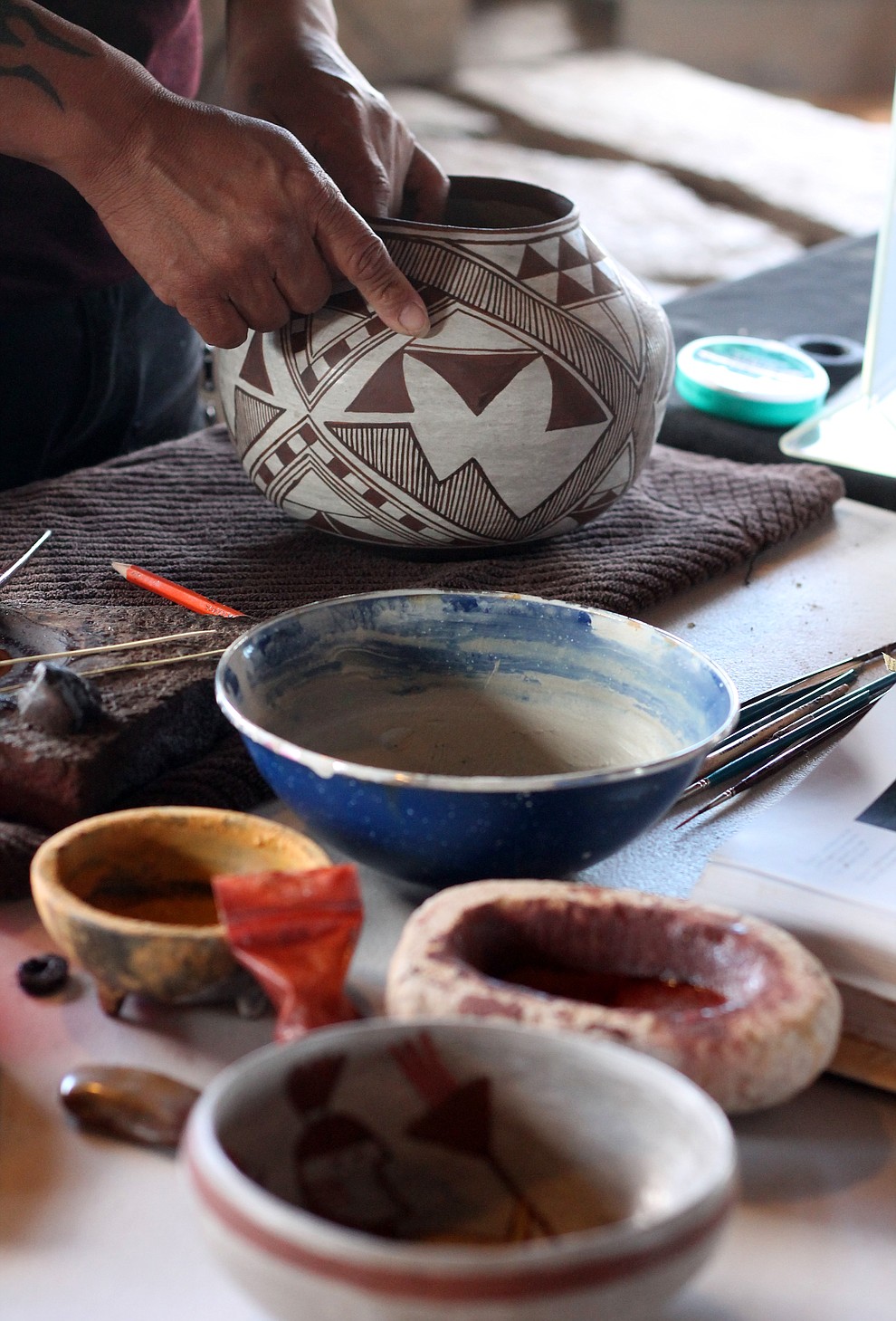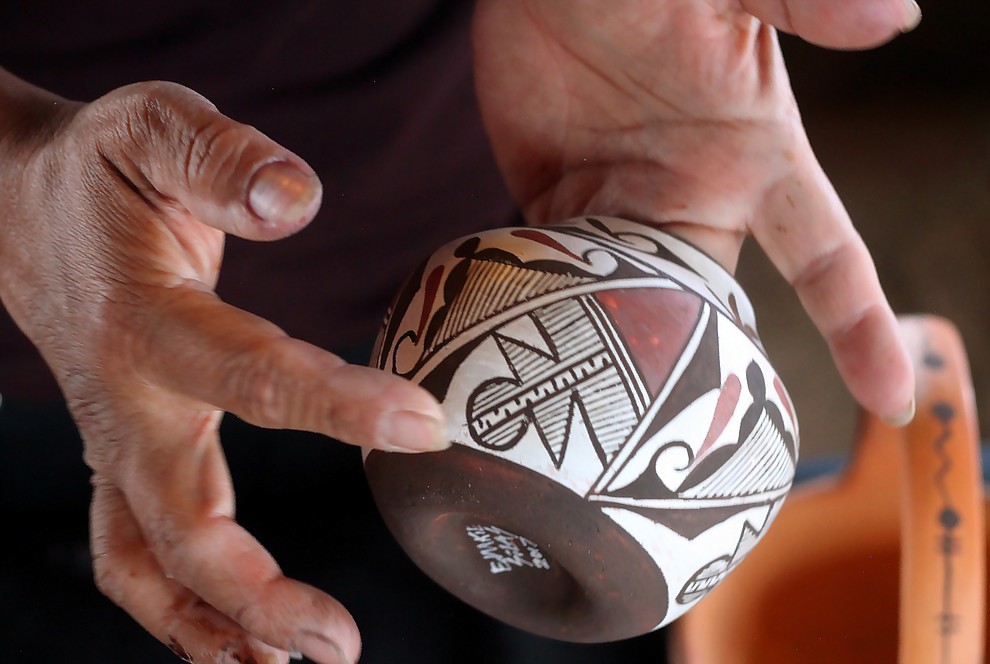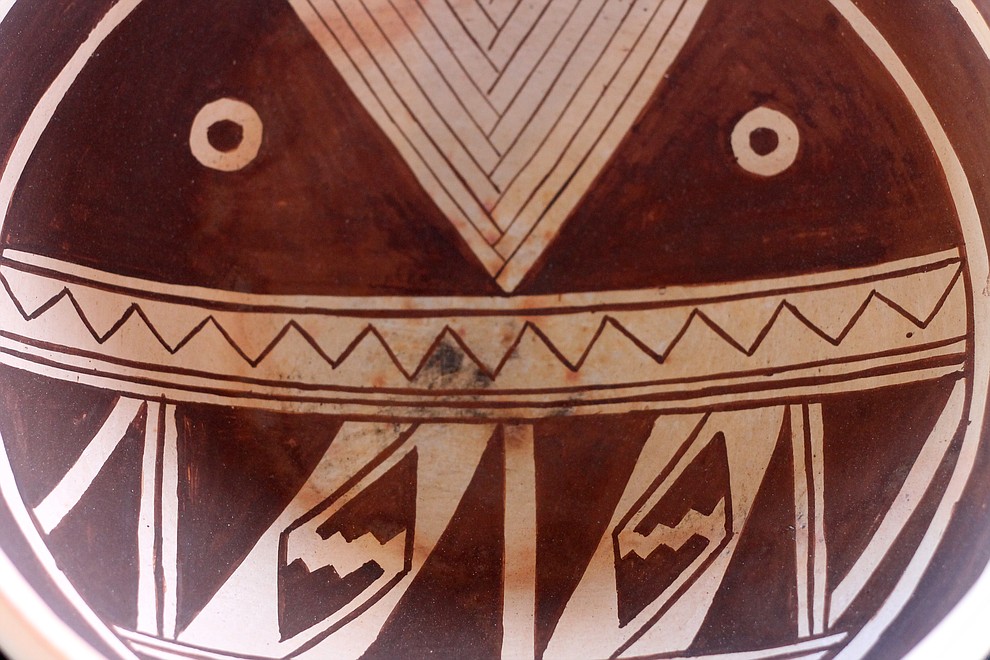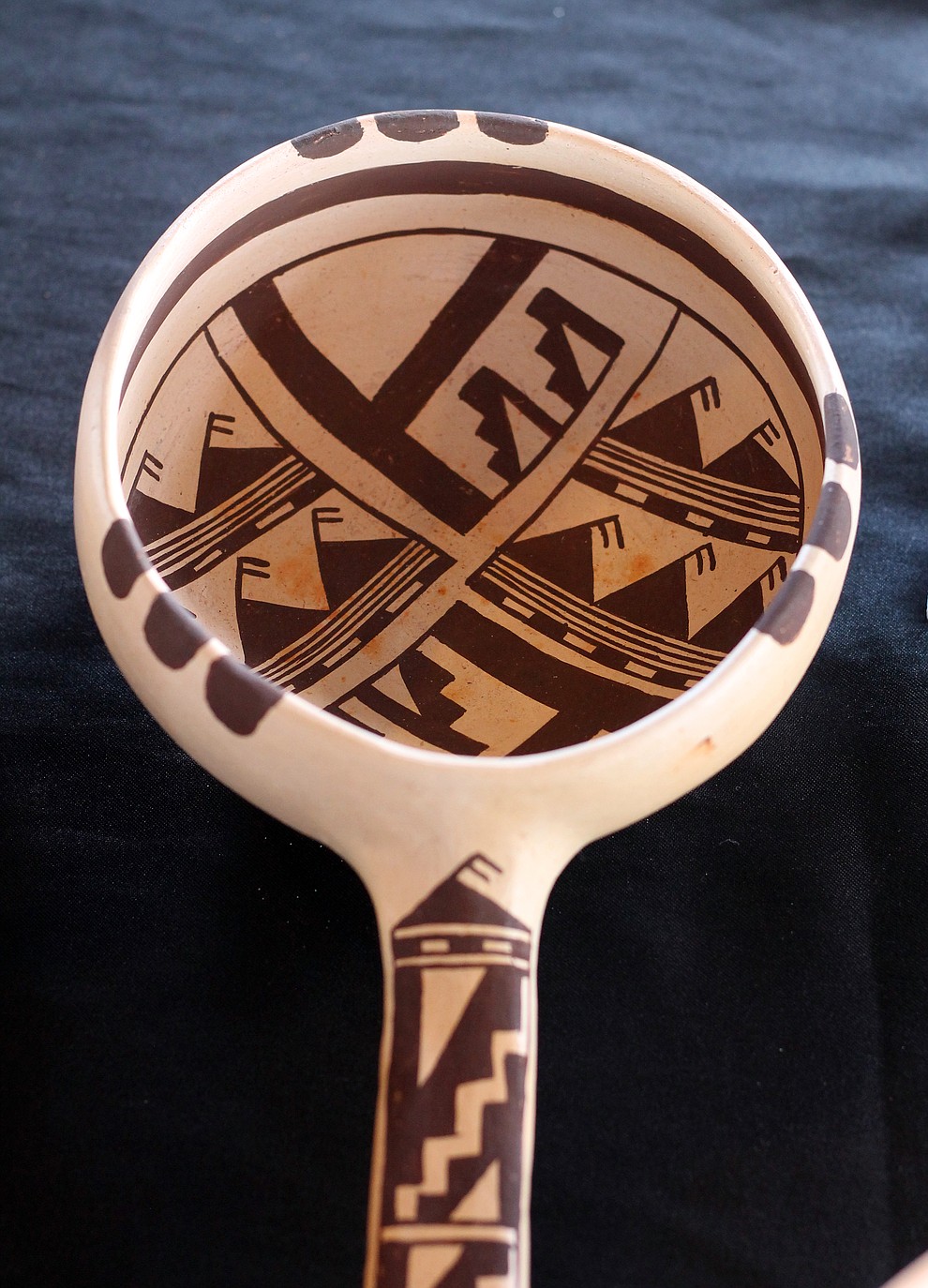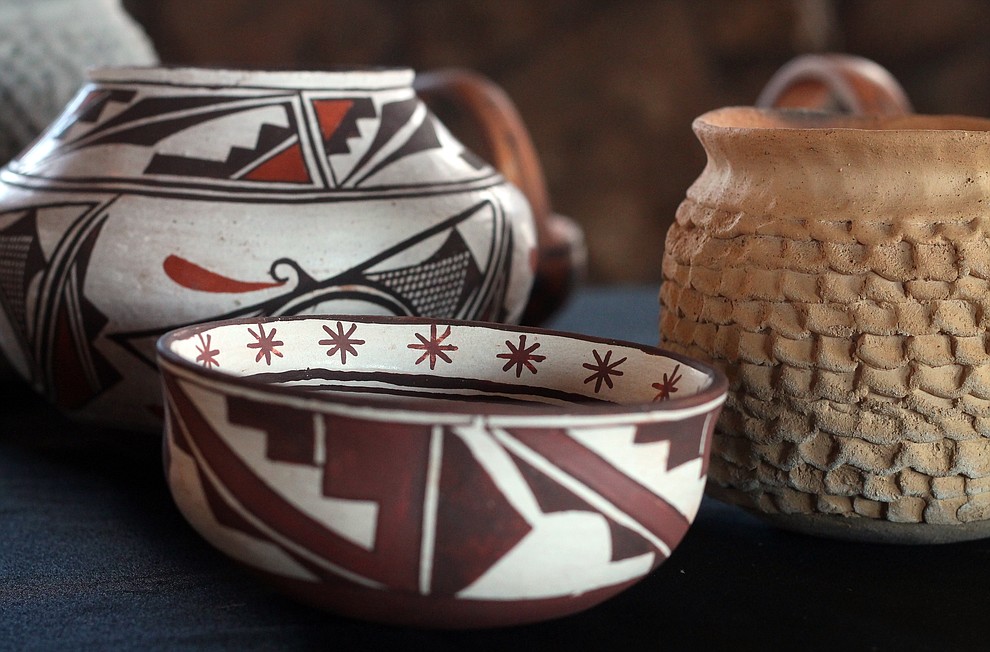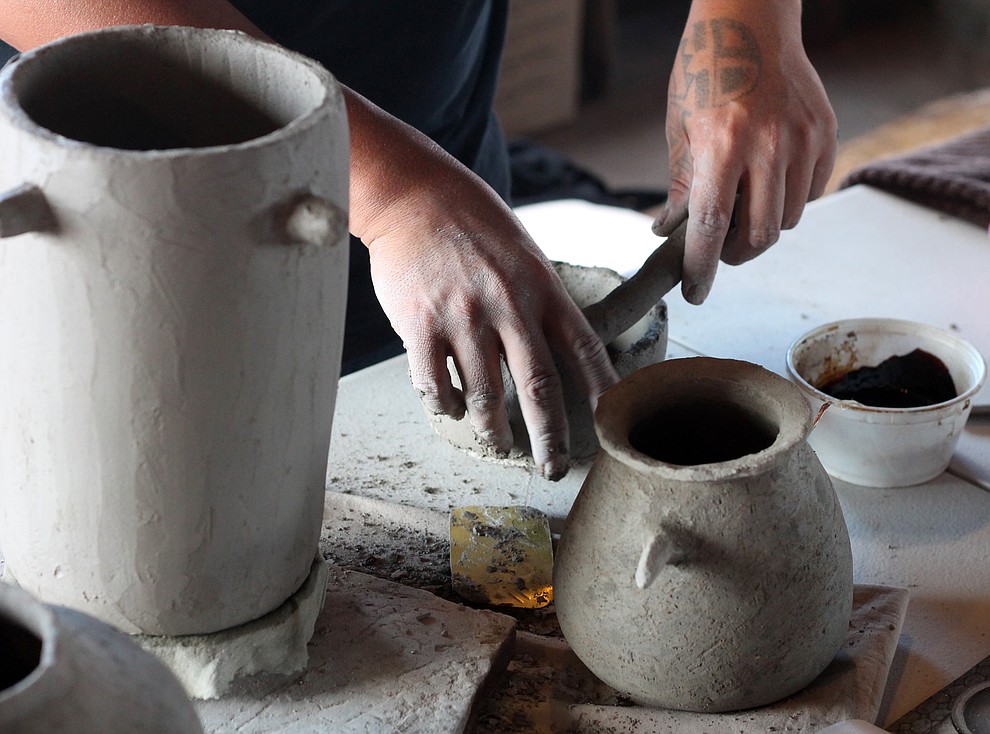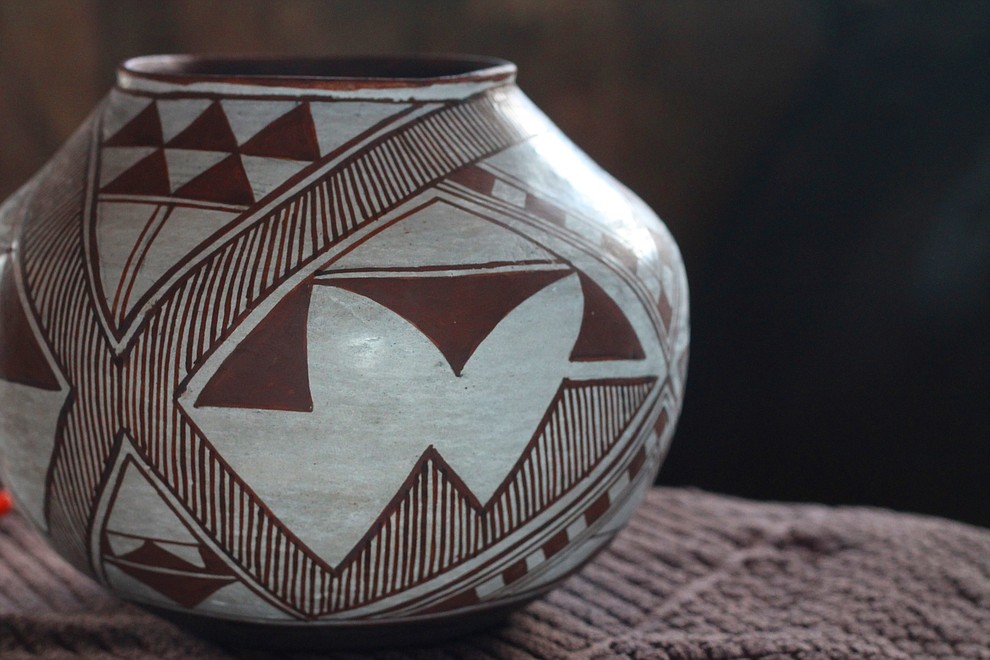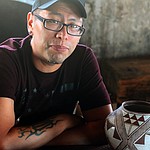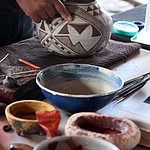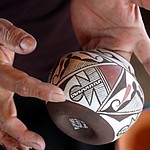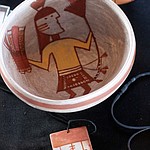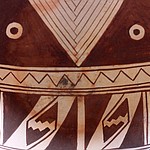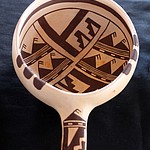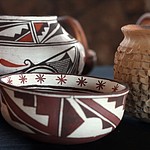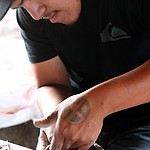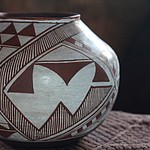 Looking eastward from Baccavi on the Hopi Reservation, it's impossible to see Zuni Pueblo, some 150 miles away in New Mexico. But Bobby Silas and Tim Edaakie have come together in an unlikely fashion to revive the ancient art of traditional Zuni pottery.
The only potter in Bacavi, Bobby Silas has been making Hopi pottery for many years
The duo collaborates to produce four different kinds of pottery — Zuni, pre-historic and historic (contemporary) Hopi and ancient or Anasazi. Silas, who fires all of the pottery, uses authentic methods for each type, from coal and wood firing to using sheep dung.
Silas and Edaakie create most of their Hopi pottery in the Sikyatki polychrome style, which incorporates black, yellow, red and white into the design. The style dates from about the 14th century. Much of the Hopi-style pottery is coal-fired, which presents a unique set of difficulties for Silas. However, he is the first potter to successfully figure out and use the method in about 500 years.
"It can be difficult because you have to fire the pottery exactly where you gather the coal," he said. "You can't really transport it because it will break apart."
Firing with coal takes about seven hours, he said, because it's a slow-burning material that burns very hot. The advantage, however, is that it produces a much stronger piece.
"After about 30 minutes, it's as hard as porcelain," Edaakie said.
Where Silas and Edaakie really shine, though, is with Zuni pottery. According to Edaakie, Zuni artisans simply don't produce pottery using the old methods anymore — they all use contemporary kilns to fire their creations.
The pair aims to keep all of their creations as authentic as possible.
Edaakie, who paints all of the pieces, paints all of the Zuni pieces with traditional motifs, mostly involving weather, animals and other symbols of the natural world. Arrowheads, rain, lightning and various animal figures are nearly always present, although sometimes abstract.
"When we first started out, we didn't want to change anything about it (the pottery)," Edaakie said. He said when he and Silas began their project, they looked to a book written about the art of Zuni pottery, which he said the pair considers their bible when it comes to their art.
"The anthropologists who wrote this book actually recorded what these ladies thought about the way they designed the pottery," he said. "They had specific reasons for their designs — they were prayers for rain, crops, fertility. We did a lot of research on our own to get to where we are now."
Edaakie and Silas use only authentic materials — Silas drives back to the Hopi Reservation to procure the clay, and the pair gather the plants and minerals used to make the decorative paints from lands around Zuni Pueblo.
The bright whites are created with gypsum, a soft mineral which is ground into powder and strained to make a milky-white dye. Edaakie also uses red oxide, yellow ochre and iron ore to produce the red, yellow and black colors often incorporated into the Hopi designs. It takes nearly a week to produce one piece from start to finish.
After creating and shaping the Zuni pots — many of which have an indention on the underside, as Zuni women used them to carry water and goods on their heads — Silas places the pots upside down and builds a beehive-shaped pile of sheep dung about 6 inches from the pot, completely enclosing it. He then fires the piece. The process takes anywhere from one and a half to two hours to complete.
It's a foreign process to most of the Zuni, and Silas and Edaakie joked they have often had the police called on them when firing pottery.
"It happens a lot," laughed Edaakie. "People aren't used to the smell, so they think we're burning tires or trash."
Silas, who grew up in Bacavi Village on Third Mesa, is the only documented potter in the village. He learned pottery from his grandfather, who lives on First Mesa. He had extended family in New Mexico, so he moved to Zuni Pueblo in 2001. That's where he met Edaakie, a Zuni artisan.
Edaakie was already a silversmith and visual artist — he learned the silversmith trade from his grandparents, who created silver-inlay jewelry. He learned the trade from them, but Edaakie decided the traditional inlay form was not for him, and he began creating his own stamped and soldered jewelry.
Now that he's been recognized for his pottery work and methods, Silas said, he hopes to teach others about the traditional designs and methods. The pair are regular presenters at Grand Canyon National Park's cultural demonstrator series.
"We've accomplished a lot just in the past couple of years," Silas said.
More of Silas's and Edaakie's work can be found on his Facebook page.
More like this story
SUBMIT FEEDBACK
Click Below to: