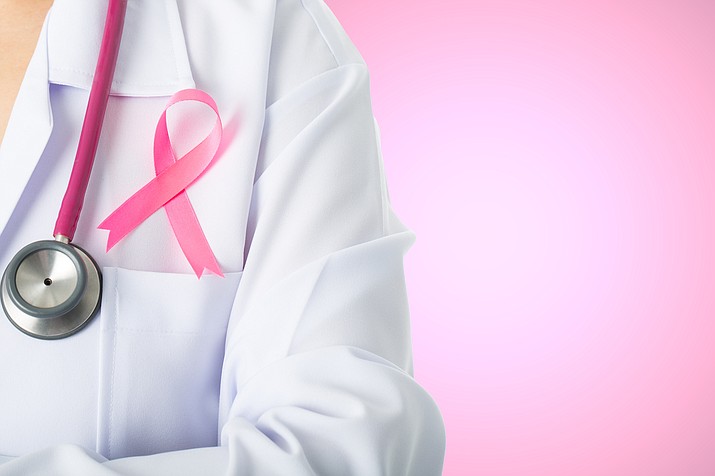 Originally Published: September 12, 2017 10:12 a.m.
TUSAYAN, Ariz. — According to the Center for Disease Control and Prevention, breast cancer is the third leading cause of death in women, just behind lung cancer and heart disease.
Because of these statistics, October has been named National Breast Cancer Awareness Month, an international health and screening initiative focused on awareness of the disease and funding for research related to its cause, cure and prevention.
In keeping with this initiative, the Best Western Premier Grand Canyon Squire Inn will be hosting a Mobile On-Site Mammography (M.O.M) clinic from 7 a.m.-4 p.m. Sept 25.
Sue Winchester, human resources director for the hotel, has been organizing the event for the past eight years. She explained that many women don't or can't take the time to get their recommended yearly mammograms because Flagstaff, the nearest city to offer mammography services, is over an hour away.
"I wanted to provide these opportunities for the community," she said. "They can come and get their mammos here, since it's so convenient."
Winchester also noted that the mobile mammograms in the past have been able to identify some positive results in the cancer's early stages, making patients' treatments successful.
"I am a breast cancer survivor," she said. "I will continue to fight until we have a cure for this and all cancers."
The clinic will utilize digital mammography technology to perform the screenings and is able to accommodate women with breast implants. Patients under the age of 30 will require a doctor's referral.
Those interested in attending the clinic can call (480) 967-3767 or (800) 285-0272 for an appointment. Most insurance carriers are accepted. The cost is $167 for uninsured patients, and includes the radiologist reading. More information about the procedure is available at mobileonsitemammography.com.
More like this story