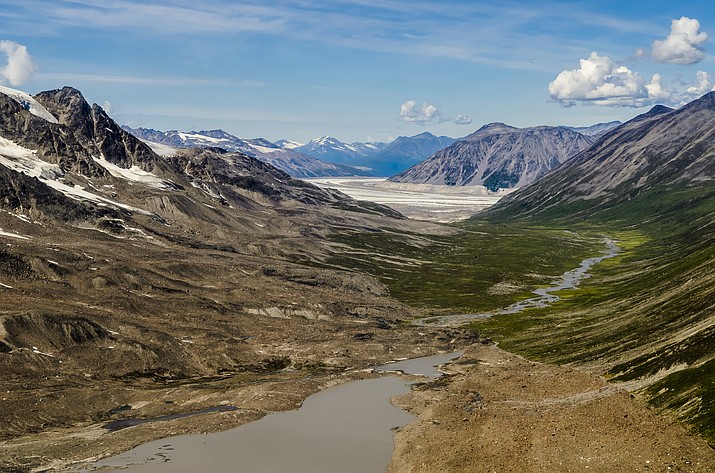 Originally Published: July 10, 2018 10:18 a.m.
Rocky Mountain National Park continues search for missing hiker
ESTES PARK, Colo. — Rocky Mountain National Park Search and Rescue members continue search efforts today for Brian Perri. Perri's last known location was the summit of Mount Meeker (13,911 feet) on June 30.
Park officials said Perri texted a friend a photograph of himself from the summit of Mount Meeker. After rangers were notified of the missing man, they located Perri's car in the parking lot at the Sandbeach Lake Trailhead.
There are 54 people involved, including 47 searchers in the field.
Cape Hatteras National Seashore sees busiest June in 16 years
MANTEO, N.C. — Cape Hatteras National Seashore experienced a nearly nine percent increase in total recreational visits this June compared to June 2017. Last month's visitation (389,722) made it the busiest June at the Seashore since 2002.
"It is wonderful that Seashore visitation over the last two months has increased to levels that haven't been seen in over a decade," said Superintendent David Hallac. "The recreational activities available at the Seashore, along with outstanding local businesses, have given visitors from all around the world many reasons for spending time on the Outer Banks."
Bodies of missing hikers found in Wrangell-St. Elias National Park & Preserve
COPPER CENTER, Alaska — Petrified Forest Nationalrangers recovered the bodies of two hikers along the Sanford River in Wrangell-St. Elias National Park. The pair was last seen June 22 when they were dropped off by an air taxi operator at the Sanford Glacier airstrip less than two miles from where the bodies were found.
The backpackers were 62-year old Rochelle Renken and 62-year old Michael Huffman, both from Columbia, Missouri. The couple were experienced backpackers. The deaths appear to be accidental. No foul play is suspected.
Peregrine falcons return to Effigy Mounds National Monument
HARPERS FERRY, Iowa — On May 18, 2018 William Smith, biologist volunteer with the Raptor Resource Project, spotted peregrine falcons in what appeared to be a nest on the bluffs over the Mississippi River within Effigy Mounds National Monument. This is the first ever recorded discovery of peregrines in the park.
Effigy Mounds was the site of recovery and reintroduction efforts focused on restoring peregrines to their native habitat.
Information provided by NPS.