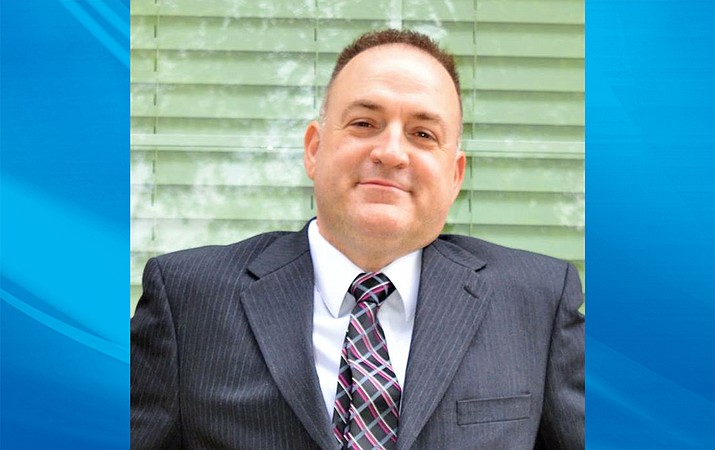 Originally Published: May 8, 2018 9:33 a.m.
TUSAYAN — The only state-owned airport in Arizona, the Grand Canyon Airport is home to six air tour operators serving hundreds of thousands of guests per year. The runways were completed in 1965, built on the site of the original 1925 airport. The terminal was completed two years later in 1967.
Recently, Matt Smith took over as manager of Grand Canyon Airport, with plans to improve the space and make the airport a vibrant part of the Tusayan community.
Are you originally from Arizona?
I'm originally from upstate New York — I got tired of shoveling snow! I have lived down in the Valley for years, though, and when this job opportunity came up, I decided to come up here (to Tusayan).
What is your background in airport management?
I actually got my start down at what's now the Phoenix-Mesa Gateway Airport back in 2001. I started by pumping gas and then I got promoted up into the planning and development department where I was a draftsman, drawing all the airport maps. From there, I worked for American West Airlines and the TSA (Transportation Security Administration) for a while and I served as Director of Operations for the Yuma International Airport.
What prompted you to take this opportunity to work in Tusayan?
I was already working for ADOT (Arizona Department of Transportation) in the aeronautics group doing airport development, so when the opportunity came to move from a cubicle in Phoenix to actually be at an airport, I jumped at it. It's a lot more fun being at an airport than in a cubicle.
What is airport development? How will it help Grand Canyon Airport?
The airport development group funds design and construction projects, planning projects and environmental projects. I handled reimbursing municipalities for the work that they do. For example, if an airport wanted to extend its runway, or build something, they would front the money to do so, and then receive reimbursement from ADOT. That way, the state can help municipalities develop their airports more.
What are two problems you hope to solve?
The FAA (Federal Aviation Administration) has money set aside to give airports so we can develop capital improvements, such as repairing a runway or taxiway. Since I've worked a lot with the FAA and the entire process, my hope is that ADOT can start bringing in that FAA money so that we can do some major repairs.

This summer, I have plans to redesign the restrooms in the terminal building to make them ADA (Americans with Disabilities Act)-compliant and redo the internal roadway system that provides access to the terminal buildings. I'd like us to widen the runway slightly and put shoulder on each side so if an aircraft accidentally rolls off the side, it'll be on more solid ground. It's mostly just little housekeeping projects.
What kind of development projects might be expected at Grand Canyon Airport?
We don't have a lot of plans to expand the airport. We are land-locked with the land that we have. The airport is the airport we have, and I just have to make sure that it's really in tip-top condition.
When can we expect to see to updated Master Plan?
The Master Plan is in the final review stages right now, so it should be released as soon as it gets final approval.
More like this story