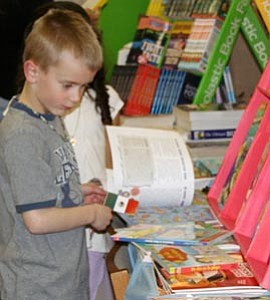 Dylan Nash browses at the Scholastic Book Fair at Grand Canyon School Library. The fair will be open today and tomorrow at lunch and from 3-4:30 p.m.
Stories this photo appears in: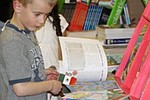 Student art show opening tonight The fifth annual Arts for Our Park exhibit opens tonight with a reception from 6-8 p.m. at Kolb Studio.The juried showing features art from students at Grand Canyon School. Works were judged and winners will be announced this evening.Refreshments will be catered by the school's culinary arts students.