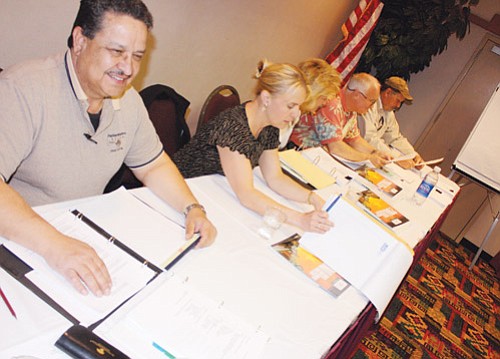 Patrick Whitehurst/WGCN
Pictured from left to right are interim Tusayan Council Members Al Montoya, Clarinda Vail, Ann Wren, Greg Bryan and Pete Shearer. Shearer was named the first mayor of Tusayan during the council's first official meeting April 7.
Stories this photo appears in: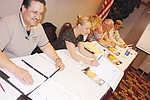 TUSAYAN, Ariz. - The interim Tusayan Town Council met for their first meeting April 7, marking a historic moment for the small South Rim community.
By Patrick Whitehurst
April 13, 2010