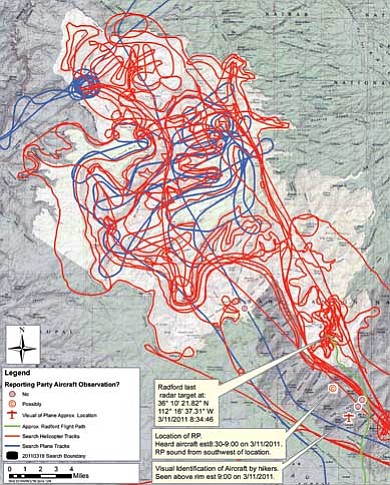 Map courtesy of NPS
Blue lines represent higher elevation search flights by Grand Canyon National Park fixed-wing aircraft. Red lines indicate lower, slower search flights by the park's helicopter. The green line is the radar track of Radford's RV6 on Friday, March 11.
Stories this photo appears in:
The National Park Service (NPS) is continuing to search approximately 600 square miles of rugged backcountry for a possible downed plane in Grand Canyon National Park.
By Williams-Grand Canyon News
March 22, 2011