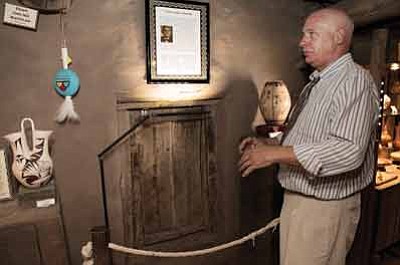 Xanterra's Henry Karpinski, Hopi House manager and historian of the region, explains the significance behind the Hopi Door. Karpinski was a key force behind the installation of the displays. Ryan Williams/WGCN
Stories this photo appears in: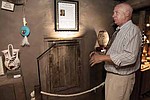 GRAND CANYON, Ariz. - Perched on the South Rim of Grand Canyon National Park across a circular driveway that leads to the entrance of famed El Tovar hotel is a striking building that looks much like an ancient Hopi Indian dwelling.
By Williams-Grand Canyon News
July 23, 2013