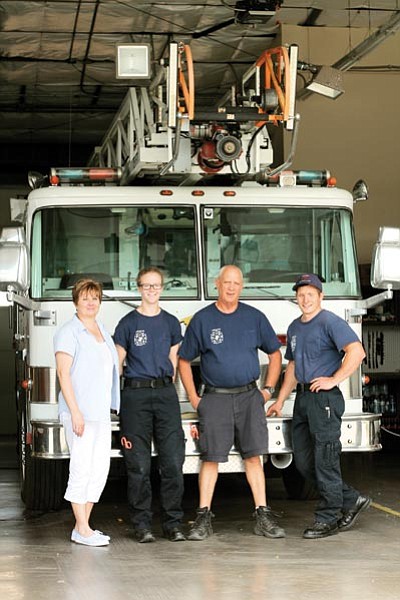 Tusayan Fire Chief Robbie Evans will spend his last month training Greg Brush as his replacement. Left to right: Chrystal Shoppmann, Anja Curwen, Robbie Evans and Tyler Krombeen. Loretta Yerian/WGCN
Stories this photo appears in:

Robert 'Robbie' Evans moves to New York after 17 years with Tusayan Fire Department, Greg Brush starts as new fire chief, Aug. 3
TUSAYAN, Ariz. - Tusayan Fire Chief Robbie Evans is pulling up his stakes in Tusayan and going on a cross-country road-trip with several life-long friends. The trip will take him to his new home - a cabin tucked away in the Allegheny Mountains of New York.