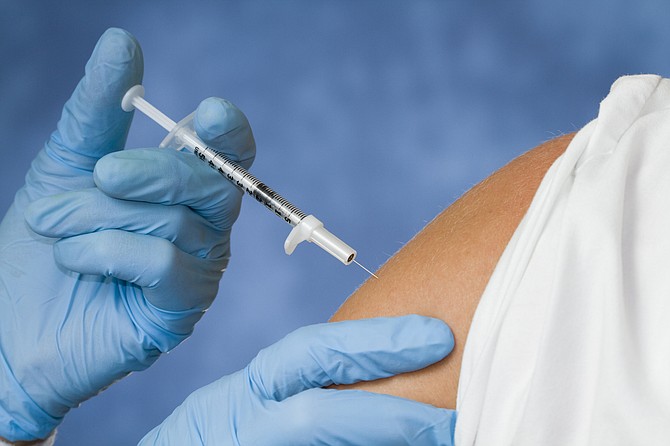 The CDC recommends that everyone over 6 months receive an injectable flu shot.
Stories this photo appears in:
The seasonal influenza vaccine is now available at the Coconino County Health and Human Services (CCHHS) Clinic in Flagstaff.
Coconino County Public Health Services District (CCPHSD) officials announced that two cases of influenza have been confirmed in Coconino County.
Holiday decorations, colorful lights and family feasts are in full swing, and as chilly winter weather moves in, so does another seasonal visitor – influenza.
While October brings Halloween celebrations, turkey comas, crisp days and colorful leaves, it also brings something more sinister: influenza.