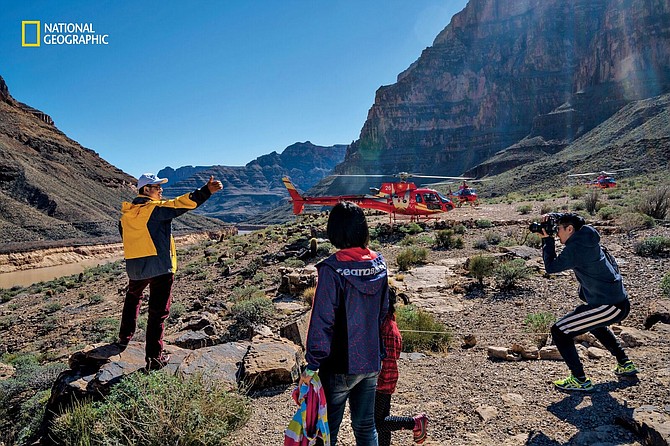 Tourists document a flight into Grand Canyon West in this image from the September issue of National Geographic magazine. In 2015, helicopter tours helped draw over a million visitors to Hualapai land. Last spring, in an area known as Helicopter Alley, National Geographic counted 262 flights in five hours. Busy days can see 450 or more. © Pete McBride/National Geographic
Stories this photo appears in: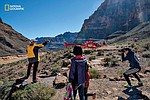 In mid-October, author Kevin Fedarko and National Geographic photographer Pete McBride will finish the final leg of a nearly 670 mile hike through the heart of Grand Canyon where they have taken an in-depth look at what they consider to be a growing number of threats surrounding the canyon.