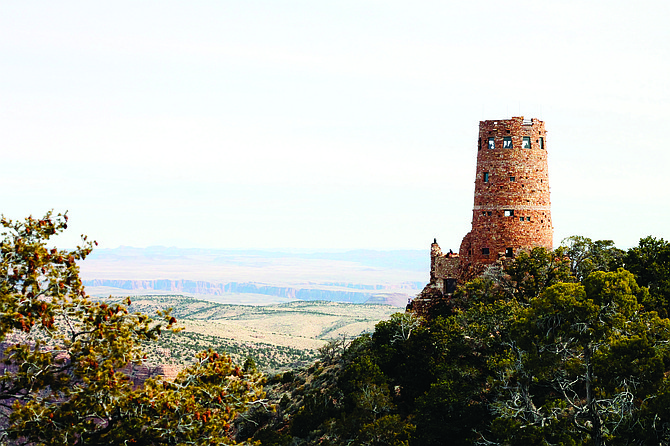 Desert View Watchtower, designed by well-known Grand Canyon architect Mary Colter, was modeled after several Puebloan structures in the region.
Stories this photo appears in: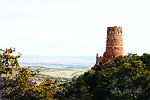 As the value, management and use of public lands continues to be a national talking point, federal land managers in northern Arizona are seeking public comments about Coconino County's own natural treasures.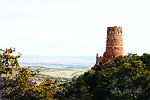 More than 80 years after Hopi artist Fred Kabotie painted colorful murals on the walls of Mary Colter's new Desert View Watchtower, his grandson, Ed Kabotie, takes a water-moistened brush in hand and applies it carefully to the unsealed plaster walls.