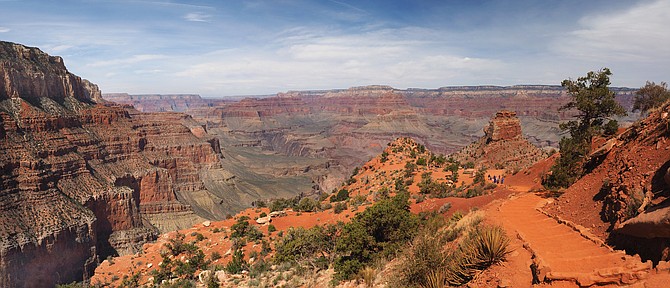 South Kaibab Trail just below the rim.
Stories this photo appears in:
Federal land managers with the Forest Service (USFS), National Park Service (NPS) and Bureau of Land Management (BLM) invite the public to attend a community conversation next week as part of an ongoing effort to connect with the public and hear first-hand what people value about their public lands.
The body of Luis Gonzales, 18, of San Diego, California, was recovered Jan. 29 hundreds of feet below the rim near South Kaibab Trailhead.