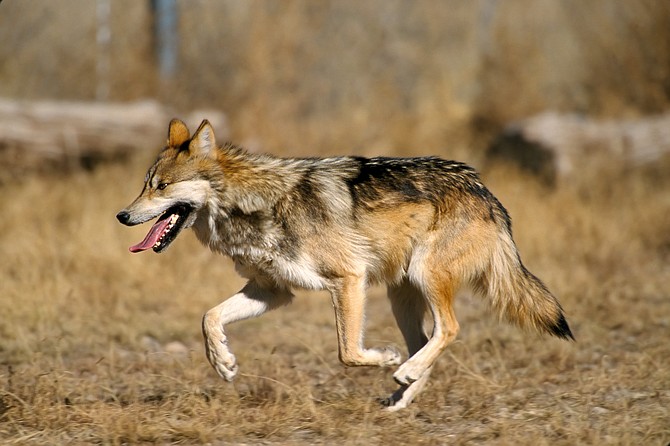 Endangered Mexican wolves roam wilderness areas near the Arizona-New Mexico border.
Stories this photo appears in: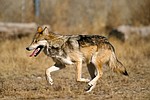 A regional official with the U.S. Forest Service has upheld the cancellation of a grazing permit belonging to a New Mexico rancher who killed an endangered Mexican Gray Wolf.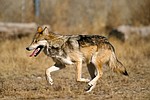 Things are looking up for the endangered Mexican Gray Wolf, which suffered setbacks during the last year and the year before.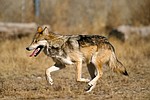 Arizona wildlife officials say three endangered Mexican gray wolves, including two in New Mexico, died last month.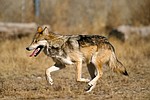 The death of a Mexican gray wolf and injuries to another prompted environmentalists Feb. 12 to call on New Mexico lawmakers to ban trapping on public land.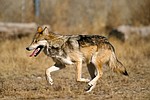 The Arizona Livestock Loss Board is now allowing ranchers to seek grant funding to assist in employing measures designed to prevent conflicts between cattle and Mexican wolves.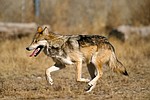 Arizona wildlife officials say two endangered Mexican gray wolves, including one in New Mexico, have died.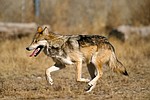 Scientists involved in Mexican wolf recovery say environmental groups distributing old and faulty data that calls for the release of captive adult wolves are not helping the recovery of the endangered subspecies.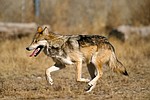 The Cochise County Board of Supervisors is requesting more federal funding for Mexican wolf recovery efforts.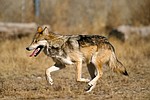 A federal judge's April 2 ruling could mean fewer restrictions to the release of captive-bred Mexican wolves into the wild.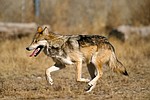 A coalition of environmental groups filed a lawsuit Jan. 30 challenging what they call a deeply flawed recovery plan for the Mexican gray wolf, whose numbers have reached about 113 in the wild.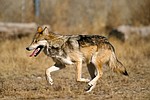 Environmentalists and livestock owners are pointing fingers after government agents killed an endangered Mexican gray wolf last month for preying on cattle, the first wolf killed for depredation in 10 years.
By Isaac Windes/Cronkite News
September 26, 2017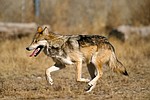 The Arizona Game and Fish Department (AZGFD) submitted its official comments on the U.S. Fish and Wildlife Service's (USFWS) draft Mexican wolf recovery plan Aug. 29.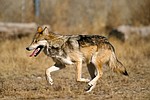 The U.S. Fish and Wildlife Service (USFWS) is in the process of revising the 1982 Mexican Wolf Recovery Plan.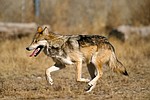 A long-awaited update to the Mexican Wolf Recovery Plan has been released, drawing criticism from activist groups that say the draft strips essential protections from the animal and prompting further review from Arizona Game and Fish (AZGFD).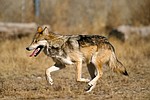 In a June 17 ruling, a federal judge struck down the Department of Justice's "McKittrick Policy," allowing prosecutors to more aggressively pursue charges against those who kill protected wildlife species, including Mexican wolves.