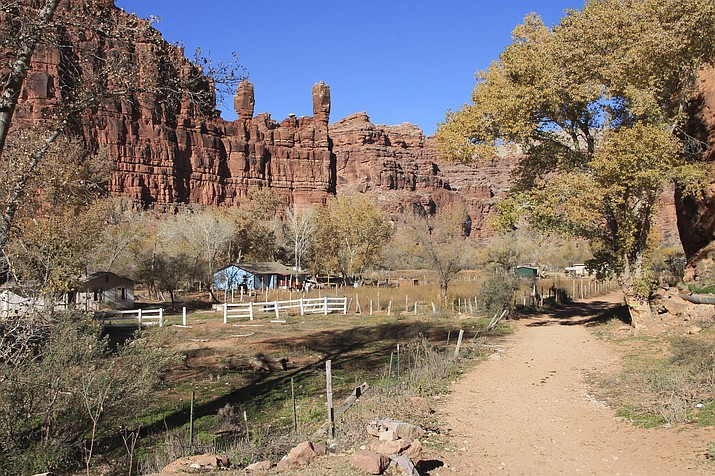 Supai Village is tucked into Grand Canyon's western rim and is home to the Havasupai Nation. (Loretta Yerian/WGCN)
Stories this photo appears in:
Officials in an Arizona county hope to use a drone to make it easier to get vote tallies from tribal land deep within the Grand Canyon during next year's election.
The FBI said March 22 that 53-year-old Fydel Jones has pleaded guilty to abusive sexual contact in the case.
For several Native American tribes, the Grand Canyon is their home.