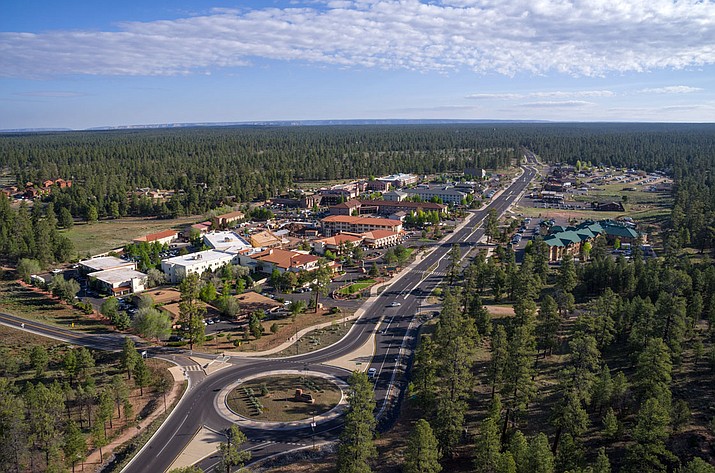 Tusayan, Arizona. (Photo courtesy of South Rim Chamber of Commerce)
Stories this photo appears in:

Lack of paperwork voids Nov. 2018 election results
Tusayan could be looking at steep cuts to its annual budget next year after the Auditor General's office found the town did not comply with state statutes prior to the Nov. 6, 2018 election.

Town ordered to restore Ten X development area to original water storage capacity, install flood control measures
The town of Tusayan voted to enter an agreement with the Coconino County Flood Control District Feb. 4 to begin the process of obtaining a floodplain permit.

When it comes to building a safe development, water reigns supreme. Specifically, a lot of water, moving at high speeds, toward communities and infrastructure.