Recent Stories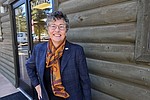 Cynthia Seelhammer will take over as town manager of Tusayan after the Town Council unanimously supported her hire at its Oct. 9 meeting.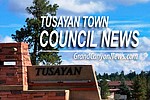 As a result of the Tusayan's vote against home rule earlier this spring, the town will see a reduction of law enforcement services provided by the Coconino County Sheriff's Department.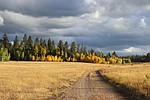 With mild temperatures and mellow fall colors, October is one of the best months to explore autumn in northern Arizona with these beginner-friendly hikes.
The town of Tusayan is searching for a new town manager after a contract with Eric Duthie was terminated Sept. 19.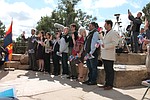 On a windy day in late September, 13 people spoke in unison.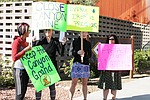 At 8 a.m. Sept. 17, several bright neon signs announced their intentions to comers and goers at Coconino Community College in Flagstaff.
Grand Canyon was declared a national park in 1919, but indigenous peoples have called the area home for much longer.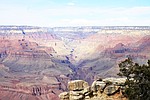 Three years after the U.S. Forest Service returned a bid to develop several hundred acres of land near the South Rim of the Grand Canyon, STILO developers and the town of Tusayan have submitted another application to the agency.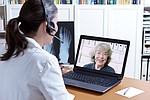 When people think of healthy living mental health often falls somewhere behind trying to maintain a nutritious diet, getting enough exercise and time management.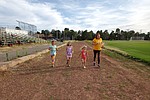 As soccer practice heats up and coaches call out instructions across the Grand Canyon School field, another group of young athletes is circling the track.