Recent Stories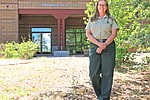 The new district ranger for the Williams and Tusayan Ranger Districts was looking to use her forestry and engineering background in a collaborative way when she was offered the position at Kaibab National Forest.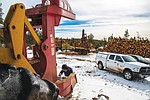 WILLIAMS, Ariz. — The Arizona Corporation Commission (ACC) voted July 10 against requiring Arizona Public Service Company to file a request for proposals to convert the Cholla Power Plant in St. Johns to a biomass bioenergy facility.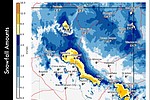 People can expect a cold, blustery day in Williams and Grand Canyon.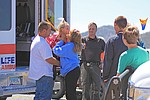 A game of hide-and-seek led to a 16-hour overnight adventure in the pinon-junipers north of Williams for a four-year-old girl Saturday night.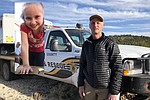 Coconino County Sheriff's Office is searching for a four-year old who went missing in the Red Lake area of Williams April 28.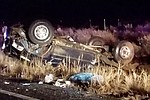 Two people were killed and four injured in a head-on collision on State Route 64 March 10.
Youth ages four to 18 are encouraged to sign up for the American Youth Soccer Organization (AYSO) season that runs from June 17 to early August 26.
Two recent accidents with multiple fatalities have shaken residents and travelers on State Route 64, but how bad is the highway when compared to other highways in the state?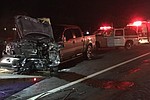 On Dec. 28, just six days after a multi-fatality accident at milepost 207 on State Route 64, emergency personnel responded to another significant car accident on SR 64 at milepost 191 that resulted in a fatality.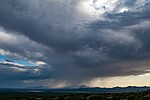 After an unseasonably hot June, monsoon season rolled in with a bang in July.