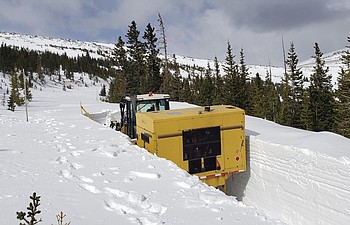 A welcome surge of melting snow is pouring out of the Rocky Mountains and into the drought-stricken rivers of the southwestern U.S., fending off a water shortage but threatening to push rivers over their banks.
June 18, 2019
Phoenix has named a street after of boxing great Muhammad Ali.
June 4, 2019
Looking over the edge into the Grand Canyon, it's hard to comprehend the amount of pure rock the Colorado River has carved away from the surface of Arizona for over six million years.
June 18, 2019